Become a member
Are you looking for collaboration and inspiration to realise your sustainable, innovative ambitions? Participate in topics that are important to all residents of the Amsterdam Metropolitan Area: a responsible use of data and technology, a sustainable and healthy living environment and valuable work for everyone. Members of the Network Council work on breakthroughs for initiatives that enable a smart, green and healthy future.
Do you see a role for yourself here? Do you and your organisation want to get things done? Then read on!
What is the Network Council?
The Network Council is a powerful network of over 140 leading decision-makers (board members, CEOs, chairpersons, founders, CIOs, directors) within companies, knowledge institutions and governments. Have a look at the Network Council members.
Together with Board members, other partners and the Amsterdam Economic Board team Network Council members make an impact on complex challenges in the Amsterdam Metropolitan Area. We do this by connecting strong parties that do not automatically encounter each other. Working on the three most important themes our region is currently dealing with, we create breakthroughs that partners cannot achieve on their own.
Amsterdam Economic Board is a trusted intermediary between parties. As a decisive agenda-setter, we conduct the strategic-economic conversation about these themes. With our partners, we collaborate on concrete initiatives and programmes. Together, we contribute to making this region the most innovative, sustainably connected region, in which there is room for suitable work and development for everyone.
Why you should be a member
Members of the Network Council contribute in various ways to breakthroughs for a smart, green and healthy Metropolis of Tomorrow. Paid membership offers you:
As a member of the Network Council, you're the first to hear about new

initiatives

. You can put your organisation on the map as a frontrunner, aligning with initiatives that fit your interests;
Co-create with our programmes and their initiatives to make an impact;
Join discussions about the future of the region and its urgent issues, together with Board members and other decision makers;
Join our expert sessions and take our initiatives further, together with your peers;
Get exposure for your vision and approach through the communication channels of the Amsterdam Economic Board;
Gain insight into the political landscape, corporates, and the world of education;
Meet unexpected and relevant players within companies, knowledge institutions and governments. A good breeding ground for new opportunities within your own organisation.
Apart from a membership of the Network Council, there are many ways to contribute to a smart, green, healthy Metropolis of Tomorrow. Read more about it and join us. And get things done within your own organisation.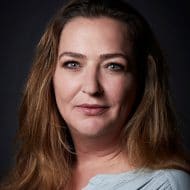 Relationship manager
Amsterdam Economic Board
This is why they're members!
"The Amsterdam Economic Board contributes strongly to an agile labour market. The skills passport is a great initiative by House of Skills. People are much more than just their education and experience." 
"Especially now, collaboration is more important than ever. We need to bet on smart technology, specialist medical care and data science for a healthier future." 
"We believe in collaborating with knowledge institutions, governments, and other companies to solve complex challenges. The Amsterdam Economic Board represents the triple helix promise that is so important for the region." 
"We need to make use of the data, knowledge, and capacity of the various partners. To me, the Amsterdam Economic Board is the joint effort for a responsible and resilient Amsterdam metropolis." 
"Scaling up and leveraging everyone's strengths in initiatives around labour market shortages is only possible when government, education, and business work well together. To that, the Amsterdam Economic Board contributes significantly." 
Yes, I want a Network Council membership
Get in touch with relationship manager Marjan Schrama or fill out the form below.
Cost of membership
The costs of membership are per year and depend on the size of your organisation:
Up to 250 employees: € 5,500
250 – 2,500 employees: € 10,000
More than 2,500 employees: € 20,000
A Code of Conduct applies to Network Council membership.