Registration for Nationale Zorginnovatieprijs 2023 is opened
Preparations for the Zorginnovatieprijs 2023 (Healthcare Innovation Award) are in full swing and registration has started! Together with the Zorg2025 partners, the Amsterdam Economic Board is organising the annual regional preliminary round for participants in the province of North Holland.
The Nationale Zorginnovatieprijs 2023 is an award for the most innovative company at the scale-up stage in the field of healthcare and well-being. During the Slimme Zorg Estafette (a 'knowledge marathon', organised by the Dutch Ministry of Health, inviting people to share knowledge and learn from each other) several regional preliminary rounds will take place throughout the Netherlands. The winner of the regional preliminary round on February 14 will advance to the finals on March 30 during the Health Valley Event. This is an opportunity for entrepreneurs to accelerate their innovation that has already been worked out, tested and launched.
Registration Zorginnovatieprijs
Do you have a great healthcare innovation? Does your service or product make a significant difference to patients or employees in healthcare or wellness? Register directly via Zorginnovatie.nl. Registration as a participant is possible until January 4, 2023, noon. The North Holland winner will be announced on February 14.
Attending regional preliminaries
Want to attend the North Holland preliminary round on February 14 as an audience member? Sign up for a free ticket.
Regional partners of Zorginnovatie.nl select one promising innovation during the preliminaries in each region. For the North Holland region, our Zorg2025 initiative is organising the regional preliminary round. Read more about past regional finalists.
Participants have a chance to win:
A cash prize of € 10,000
Finalists receive free admission to the online Health Valley Event
Professional guidance for further development of your innovation
Access to the Zorginnovatie.nl network
A fantastic opportunity for scale-ups to accelerate the development of their innovation!
The North Holland regional winner will also receive 1 year of free membership of the Network Council of the Amsterdam Economic Board and two tickets for the Innovation For Health event on April 6 in Rotterdam!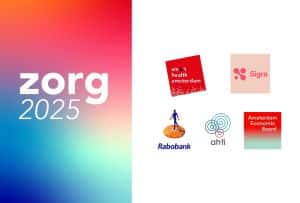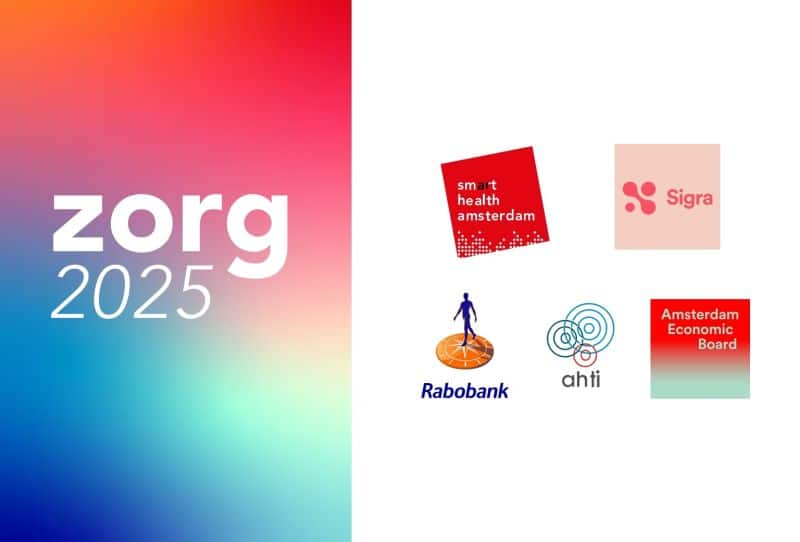 About Zorg2025
The Amsterdam Economic Board, Sigra, Rabobank Amsterdam and Smart Health Amsterdam have successfully organised the regional preliminaries of the Zorginnovatieprijs for many years. In addition, the partners organise Zorg2025 meetings, aimed at bringing together healthcare and welfare innovators and professionals, business, researchers and knowledge institutions in the field of health and prevention. The premise is to share knowledge, new research and innovative applications.
More information
Contact us
Share
Read more
Looking back, saying goodbye and looking ahead were all part of the ...

The Amsterdam region has a tremendous amount of Life Sciences & Health ...

What specific outcomes do your efforts yield? That's a question we'...