Would you like to know more about the latest developments and innovations in healthcare and wellness? Then come to our Zorg2025 meeting on February 14. Promising innovations in the province of North Holland will then compete in the regional preliminary round of the National Healthcare Innovation Award (Zorginnovatieprijs 2023).
The North Holland contestants will each make a pitch at the preliminaries, and a jury will select a finalist. The North Holland regional winner will receive 1 year of free membership in the Network Council of the Amsterdam Economic Board and two tickets to the Innovation For Health event on April 6 in Rotterdam. This regional winner will advance to the National Healthcare Innovation Award 2023 finals on March 30 during the Health Valley event. Finalists from other regions will also be competing there. The national winner will receive a cash prize of € 10,000.
The North Holland contestants this year are Zeno AI (innovation from WSK Medical), Periscope (product from Healthplus.ai) and Reset (product from Reset Technologies BV).
The jury this year will consist of the following judges:
Admission to this event is free; tickets can be ordered through this link.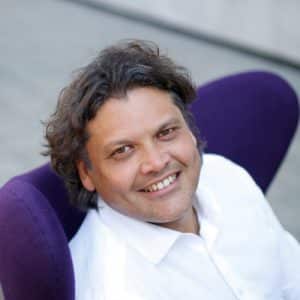 Cliff Bos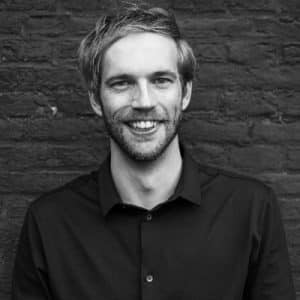 Douwe Jippes
Founder and Managing Partner, Healthy.Capital
Nupur Kohli
Moderator
Chair Young on Board
More information
The Nationale Zorginnovatieprijs 2023 awards the most innovative scale-up in the field of healthcare and welfare. Several regional preliminaries will take place throughout the Netherlands. These are part of the Slimme Zorg Estafette (Smart Care Relay – a 'knowledge marathon', organised by the Dutch Ministry of Health, inviting people to share knowledge and learn from each other). The competition is an opportunity for entrepreneurs to accelerate their innovation that has already been developed, tested and launched.
Zorg2025
The Amsterdam Economic Board, Sigra, Rabobank Amsterdam and Smart Health Amsterdam have successfully organised the Zorg2025 meetings and the regional preliminary round of the Zorginnovatieprijs for many years. The Zorg2025 meetings are aimed at bringing together health and wellness innovators and professionals, industry, researchers and knowledge institutions in the field of health and prevention. The premise is to share knowledge, new research and innovative applications.
Where and when?
Zorg2025

14 Feb 2023
Contact us
Share
Events