Nupur Kohli: 'Make use of Millennials and Gen Z brainpower'
For a smart, green and healthy region, we can put the brainpower of Millennials and Gen Z to good use. Young on Board represents those generations within the Amsterdam Economic Board. Nupur Kohli (32) is the new president of Young on Board.
With abrasive questions and imaginative advice, Young on Board has been contributing to the important themes of the Amsterdam Economic Board since its inception. The youth board now consists of 12 members, Nupur says. "We've deliberately put together a very diverse group. Almost all members have a different background: in terms of education level, place of residence, ethnicity, specialty. My favourite theme is healthcare; others know a lot about circularity, culture or finance. From all these different perspectives, we seek to connect with the initiatives and programmes that the Amsterdam Economic Board is working on."
Young on Board members attend Board meetings, Network Council meetings and events of the various initiatives. They themselves meet once a month and also organize quarterly meetings around a theme. Nupur: "We then ask a Board member or other expert to present the challenge and we then discuss it further."
Personal mission
Nupur has been a member of Young on Board since 2018 and became chairman this summer. "It is my personal mission to ensure that young leadership gets a bigger stage," Nupur explains. "Millennials and Gen Z grew up in a digital world, so we think digitally. We dare to take more risks and tend to be more creative. It's a shame if we don't take advantage of that enough in the big challenges we face."
Take the future of work and talent development and the sustainable, healthy living environment and how we can use data and technology to do so: topics that many organizations struggle with. Nupur: "These are topics where young people can especially add value, but organizations are still making little use of them. That's a missed opportunity."
As president of Young on Board, Nupur wants to make sure Board members know how to better find Young on Board. "I've noticed that Board members are open to us: when we ask them to come and speak at one of our evenings. But I would love it if they actually come to us with a particular challenge, which we then start thinking about and that something is actually done with our advice. So this is also a call: feel free to contact us!"
Text continues below photo.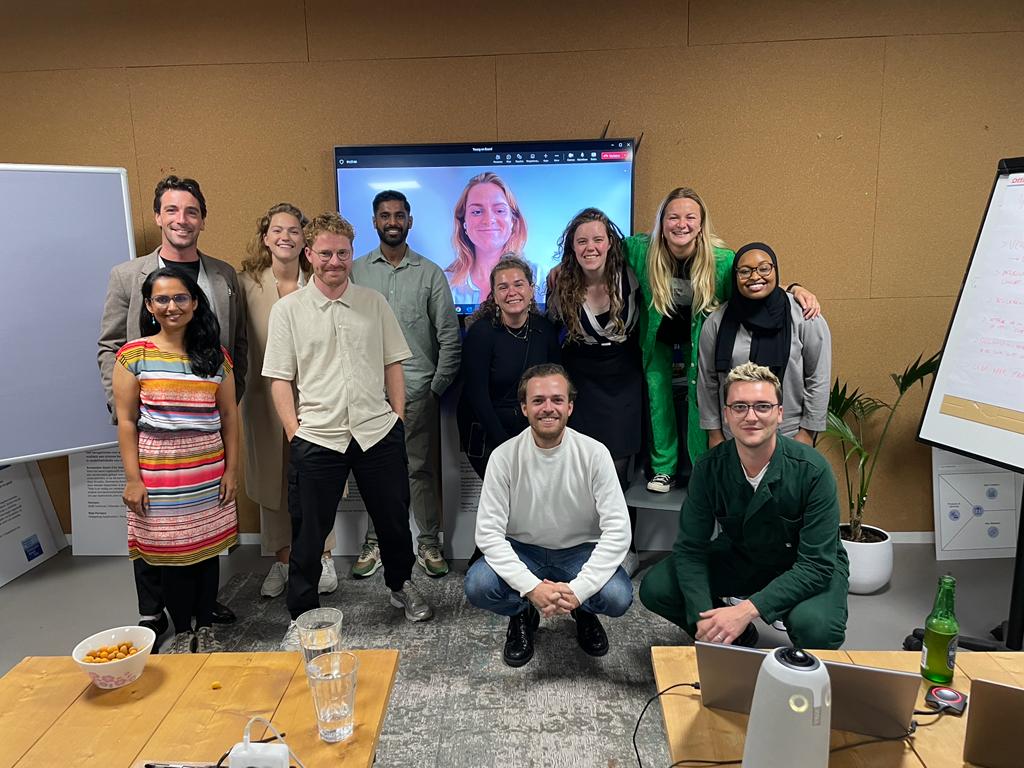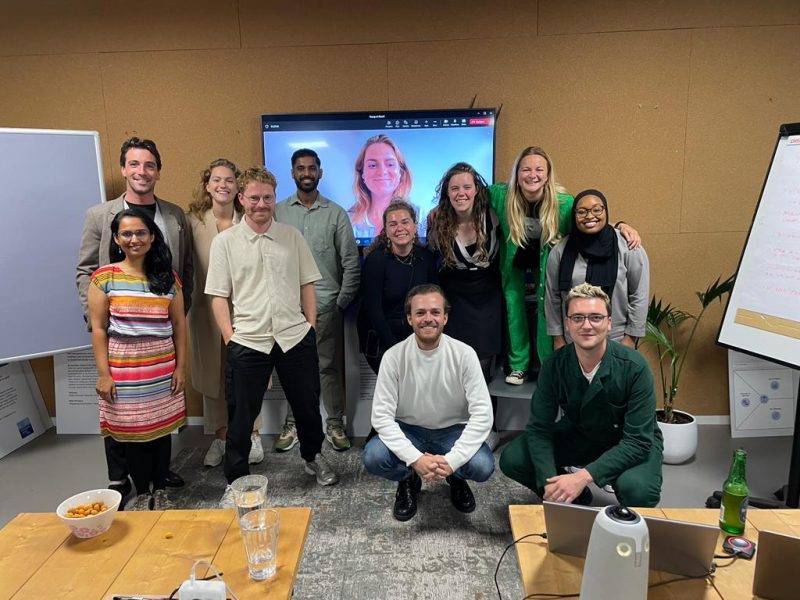 Healthcare as a favourite theme
Healthcare is Nupur's specialty. She studied medicine in Amsterdam, worked as a youth physician at JGZ Kennemerland and until recently was a medical advisor at health insurer Achmea. She is currently pursuing an abbreviated executive MBA at Harvard Business School and building her own healthcare organizational consulting business. "I want to make healthcare more accessible and efficient. The pandemic and the distribution of vaccines exposed well how great inequality is worldwide, but there are also great disparities in the Amsterdam Metropolitan Area. People who are less literate and have no or little education often have less easy access to care."
With initiatives such as the Health Data Infrastructure and Smart Health Amsterdam, the Amsterdam Economic Board is already trying to change that. "Improving healthcare is not just about data and tech. We shouldn't forget the social aspect," Nupur said. "For example, I think we could make even more room in the Board itself for organizations that are involved in healthcare."
Making a difference
Within Young on Board, Nupur is not only concerned with healthcare. Last year's topics included loneliness, energy transition, education of the future and how we could subsidize the purchase of healthy food from supermarkets through the city pass. Electricity grid load will soon be on the agenda. Nupur: "I am a facilitating chair, we democratically decide the topics we want to talk about. I notice that our ideas are being listened to and hope that we can actually implement some of them in the near future. Because we really want to make a difference for all young people in the Amsterdam Metropolitan Area."
More information
Contact us
Share
Read more
The Amsterdam Economic Board, ORAM and ROM InWest invited entrepreneurs and governments ...

Preparations for the Zorginnovatieprijs 2024 are in full swing and registration has begun! ...

The Amsterdam region reaffirms its position as a blooming biotech powerhouse with ...