TechConnect, the Amsterdam Economic Board's IT talent programme, was launched in 2018 with the ambition to engage at least 50,000 people from underrepresented groups in courses or jobs in IT within four years. Each of its initiatives, from TekkieWorden and PathWays to the TechMeUp fund and Teach4Amsterdam, tackles one of the obstacles that were identified in an in-depth analysis. Our particular focus is to make starting a career in tech more accessible.
Who is TechConnect for?
TechConnect is for underrepresented groups that experience difficulty in entering the labour market. Dozens of companies, educational institutions and government organisations in the Amsterdam metropolis participate in the programme.
Why this programme?
TechConnect's goal of is to ensure that everyone has equal opportunities in the tech labour market, and to make tech education and jobs accessible to everyone. TechConnect offers a solution to the shortages in the tech labour market and creates opportunities for untapped potential, thus contributing to the smart metropolis of the future.
What we do
We train thousands of women, people from socially disadvantaged neighbourhoods and local entrepreneurs to be programmers, data analysts, growth hackers, UX designers or tech managers. We thus help to increase diversity in the sector and to foster an inclusive labour market for tech jobs in the region.
Results in 2021
We created custom-made programmes for a variety of target groups. TechGrounds in particular is so successful that it is being rolled out nationwide.
2021 was devoted to the ongoing roll-out of existing initiatives and the first scaling. By the end of the year, TechConnect had helped approximately 30,000 people into training or employment in IT. This puts the programme ahead of schedule.
Activities in 2022
TechConnect will enter its last 'year of life' in 2022. TekkieWorden, TechGrounds and TechMeUp – startups developed to connect underrepresented groups to the demand in the labour market – are now scaling up to reach the target of 50,000 people in training or employment in tech. This is also the year that TechConnect come to an end as a programme and incubator. By the end of 2022, the startups should be able to continue on their own, so that even more hidden talent will continue to find its way into IT.
Invitation to collaboration
If you would like to be involved as a partner in one of our startups and help more talent on the way to tech, find out more about TechConnect or contact programme director Viktor Bos.
Contacts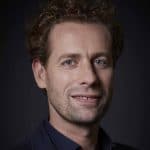 Program Director
TechConnect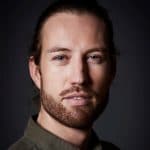 Communications Advisor / Press Officer
Amsterdam Economic Board / TechConnect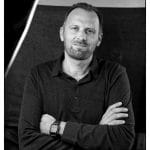 Program Director / Private Lead
TechConnect
Share
News
70 frontrunners from the Amsterdam Metropolitan Area gathered in the A'DAM Toren during the ...

From smart clothing repair to hydrogen and from the love story of nature ...

In the Amsterdam Metropolitan Area there are now around 107 talent initiatives focused on ...
Schrijf je in voor de Board Update