Activities continued at partners
Why this programme?
One of the great social issues of our time is the energy transition. This will require many more employees than are expected to become available in the next few years. Developments in technology and society are rapid and demand the utmost from employers and employees alike. Digibetism is the new illiteracy which requires accessible solutions for large groups of workers and job seekers. Innovation and renewal are essential in achieving major societal transitions in a historically tight labour market.
Get in touch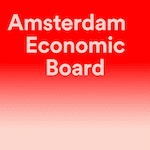 Share
News
Recycling, education, renewable energy: businesses have an enormous potential to make a ...

Area developer AM is committed to themes such as the inclusive city ...

To introduce TOMAS in Flevoland, the talent development platform joined forces with ...
Subscribe to the Board Update