House of Skills contributes to a future-oriented, agile education and labour market in the Amsterdam Metropolitan Area by working to convince partners in our extensive network – and beyond – of the importance of education and job profiles focusing on skills. We link these profiles to the talents of workers and job seekers to reduce the current mismatch between supply and demand in sectors such as construction, education, technology and healthcare.
Who is House of Skills for?
House of Skills develops skills products and services for employers, workers and job seekers in the Amsterdam Metropolitan Area. Workers and job seekers can discover online what work suits their skills, and organisations can find employees with the right skills for their vacancies.
Why this programme?
Over the coming years, we will continue to see major changes in the nature of work due to developments in the labour market, such as digitisation. Workers and employers will need to respond, which makes lifelong development more important than ever. More closely gearing the labour market towards skills will bring to light the hidden talents of job seekers. This will create a broader picture of job seekers, and all their skills will play a role when they are looking for work.
What we do
Sharing knowledge by running learning workshops (communities of practice) and skills training;
Building networks and chains of partners in education and the labour market to combat fragmentation;
Developing and deploying skills tools, such as the Paskamer (Fitting Room), Mijnhouseofskills (My House of Skills), Zorgscan (Healthcare Scan), Techniekscan (Engineering Scan) and the Skillspaspoort (Skills Passport);
Investigating how a skills-oriented chain approach, skills instruments and underlying concepts can contribute to the agility of the education and labour market;
Combining the strengths of local, regional and national partners.
Activities in 2022
House of Skills is working on four development paths in 2022:
Communities of practice > focuses on the implementation of skills instruments and a chain approach in organisations and companies;
The Knowledge Centre > knowledge partners within and beyond the Amsterdam Metropolitan Area jointly answer the question as to how an integrated skills approach can help improve the functioning of the education and labour market;
Skills tools > supports implementation practices in education, business and government. Upscaling is made possible through our connection with CompetentNL, a catalogue for a common vocabulary to describe skills.
The Chain Approach > Using research-based insights that have been tested in practice, we develop career paths in sectors with a labour shortage – construction, engineering, healthcare and welfare – and scale them for implementation in municipalities and at the UWV (Employee Insurance Agency).
Contacts
Programme Director
House of Skills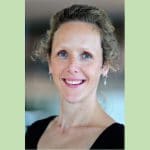 Communications Advisor
House of Skills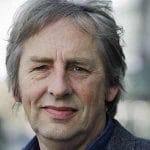 Communications Advisor
House of Skills
Share
News
70 frontrunners from the Amsterdam Metropolitan Area gathered in the A'DAM Toren during the ...

From smart clothing repair to hydrogen and from the love story of nature ...

In the Amsterdam Metropolitan Area there are now around 107 talent initiatives focused on ...
Schrijf je in voor de Board Update