How can we make sure the best internet in the world is also the safest?
The corona crisis is making us face some facts. While having the highest numbers of internet connections per person and the highest internet speed in Europe, we are still unable to share health data safely, quickly and at scale for better patient care. As a result, we are now looking at involving parties that only offer partial solutions. So how can we create an internet that allows secure data sharing at scale and only for specified purposes?
Maastricht UMC + is considering applying Chinese algorithms to quickly diagnose corona patients based on lung photos. And the Chinese are not alone – data scientists from all over the world are offering their expertise to hospitals to help deal with the corona crisis. However, current legislation states that health data should not be shared without the patient's consent. Exceptions are possible if sharing the data is in the public interest – if it's for the sake of public health – or when it is in the interest of the patient and they are too ill to give consent, but hospitals are still reluctant to share patient data.
"How do we create an internet that allows secure data sharing at scale and only for specified purposes?'
Fair, open and reliable data sharing
This crisis has made it painfully clear that we still haven't got a proper infrastructure for secure and fast access to health data. The decisions needed to institute one have been postponed or were deliberately not taken. And this is just one example of a situation where privacy and public interest are at odds. The use of data in our daily lives is increasing rapidly and we can be sure that many more situations will follow in which individual, social and economic interests to share data are diametrically opposed. The big question is: how do we create an internet in which we can share data securely, at scale and only for a specified purpose?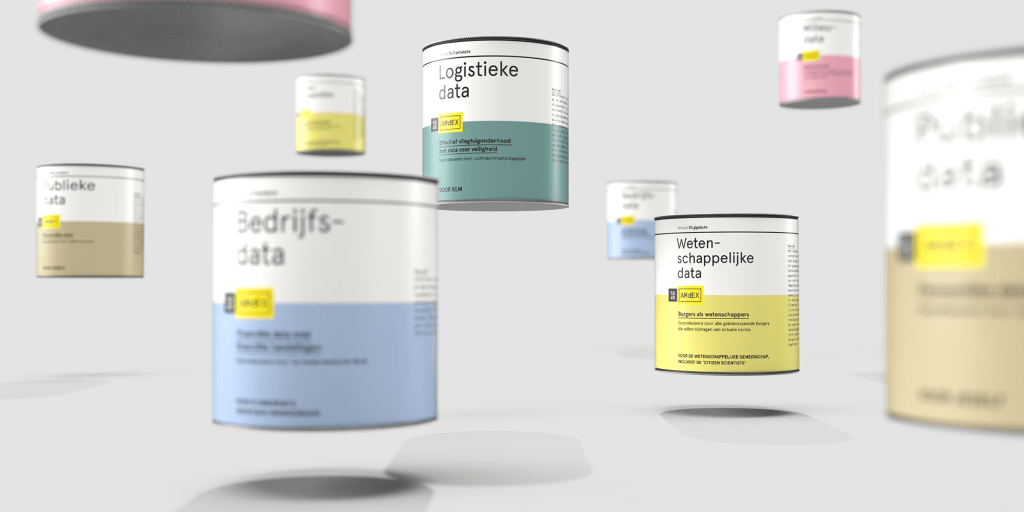 In the Amsterdam Area, a group of digital pioneers is working on the development of the Amsterdam Data Exchange (AMdEX). AMdEX is intended to provide control over shared data. Those who submit the data determine the rules for which purposes they may be used and the technique used for this is in the hands of the participants. AMdEX operates in the background, facilitating the requested actions. Think of it as a digital Albert Cuyp Market that ensures that visitors and merchants can exchange data with each other safely and on their own terms.
"Individual health data will not be visible. The parties do not see each other's data or algorithm."
Stimulate the data economy, while preventing abuse and monopolies
In the case of corona patients, this would mean that multiple hospitals could securely make their lung data available and then – according to their own conditions – allow multiple AI developers to work on innovative algorithms simultaneously. No individual health data would be visible. The parties do not see each other's data or algorithms.
Such a data exchange infrastructure can be used by many industries. Think of airlines that share competition-sensitive data with each other in order to improve maintenance systems, or waste processors who get information from manufacturers about the raw materials used in products, helping them close the cycle by reusing materials. AMdEX stimulates innovation and the data economy, while preventing data abuse and monopolies.
The Netherlands and Amsterdam in particular have played an important role in the history of the internet. The Amsterdam Internet Exchange has become one of the largest and most important internet hubs in the world by operating as an association and making decisions in the interest of its members. The Amsterdam Data Exchange could do the same for the data that flows through the internet.
"It is up to governments, research institutions and companies to now set up a system that safeguards control and ownership of data."
The Board in the region: Tessa Wernink – Co-director Tada / co-founder Fairphone.
Control and ownership, but also new opportunities
It is especially in times of crisis that we notice how dependent we are on technology and that the choices we have made in the past determine the world in which we live today. It is up to governments, academia and businesses to focus on the development of an internet in which control and ownership of data are safeguarded, so that in the future we can avoid having to share data without knowing what the consequences are. We also need this so we can offer entrepreneurs new opportunities to develop digital products and services – opportunities we desperately need to overcome this crisis.
Commit to the digital society of the future!
To receive our most important news in your inbox, sign up here for our monthly Board Update (in Dutch)
More information
Contact us
Share
Read more
Looking back, saying goodbye and looking ahead were all part of the ...

The Amsterdam region has a tremendous amount of Life Sciences & Health ...

What specific outcomes do your efforts yield? That's a question we'...