Quickstart: how to purchase responsible data solutions?
As an organization, how do you deal responsibly with purchasing ICT and data? And how do you take further steps with ethically responsible data solutions? Sustainable alternative products are available on the market for (usage rights for) software, tools, apps and services. Are your data services and ICT products in line with the values within your organization? In this article you will receive concrete tips to make an immediate impact.
"Technology is an iceberg of which you only see the tip"
We are digitizing more and more and data seems to be everywhere and unavoidable. And as the Waag Society, an organization that advocates fair, inclusive and open use of technology, states: technology is an iceberg of which you only see the tip. Your organization also thrives on data. Think of the personnel and customer data, or the data of buildings, machines and production processes. Or if we focus on facility data, that of smart devices (IoT), smart buildings, gates, parking services, or the data of waste, maintenance and catering. Not only the data in your own systems, but also in those of suppliers.
Responsible handling of data on the basis of 6 values
In 2018, the Tada Manifesto was drawn up by a group of professionals. Together they have developed six values that are important for a responsible data society. Now, three years later, more and more parties are embracing these values and putting them into practice. Every organization gives its own interpretation to this, and thus its own color.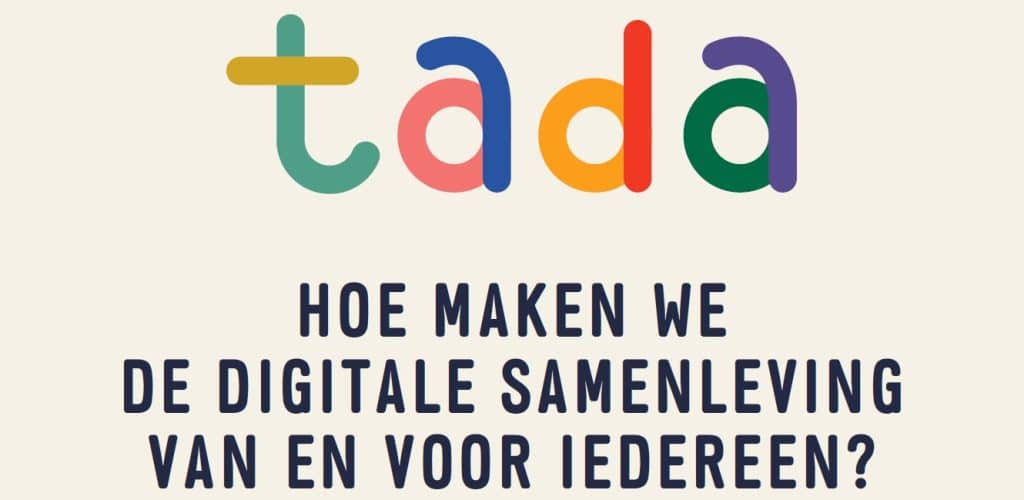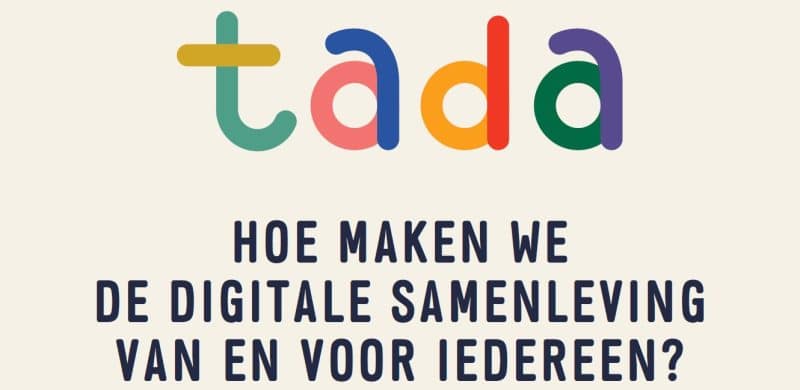 When purchasing (usage rights for) software, tools, apps and services, you can look for tech solutions that take these values into account as closely as possible.
We collected one or more interesting examples for each of the 6 Tada values.
1. Inclusivity – This value is all about taking into account differences between individuals and groups, without losing sight of equivalence. Fairbnb ensures that overnight places can also be offered and booked by people without social media profiles . The same goes for Public Roam. A phone is enough. It can also be that different groups and individuals become involved in a good way (in Dutch) in making choices.
2. Control – This value is about data serving people and that we can shape how that supports our needs and development. For example, de Volksbank and Schluss made a solution together where customers keep control over their own data when applying for a mortgage. (link in Dutch)
3. Human scale – The right to a clean digital slate, the right to be forgotten and the human being who has the last word. That's what it's all about when you bet on this value. This is how – with IRMA – you can only share the data that is really necessary . Because why, for example, should you have to share your complete date of birth, just to check if you are 16 plus? And AMS Institute is considering a more human scan car – that can combine the efficiency of technology with the accessibility of an old-fashioned parking attendant, so that you do not immediately receive a ticket for a quick stop.
4. Legitimate and Verified – data technology also affects society and, for example, public spaces. This value is about residents and users having control over this. Public Roam, which allows you to use the WiFi at numerous public facilities such as the library with one account, does this via, for example legible terms of use, the avoidance of tracking and not building profiles. There are already various solutions for sharing data between organizations, AMdEX is now building a reliable data infrastructure so that not every organization has to re-invent the wheel.
5. Open & Transparent – Your employees, users and customers can quickly find out what data is collected about them and how these are used ? This value states that you must be open and transparent about this. You can find this on the website of the Municipality of Amsterdam which algorithms are used for what purpose and which data sources are used for this. You will also find where smart devices (in Dutch) can be found in the city. AMS Institute wonders whether it cannot be more visible which street cameras are switched on, but also how it can be more transparent which electric car is charged first.
6. From everyone, for everyone – the last value indicates that data collected in the public space is not owned by the collecting party, but rather by and for everyone. That is why, for example, the municipality of Haarlem or Amsterdam shares all kinds datasets and data cards (both in Dutch only). Visitors can see via apps and screens whether on a warm summer day still a spot can be found on the grass of the popular Marineterrein. Cities internationally share their knowledge and experience with these kind of digital rights.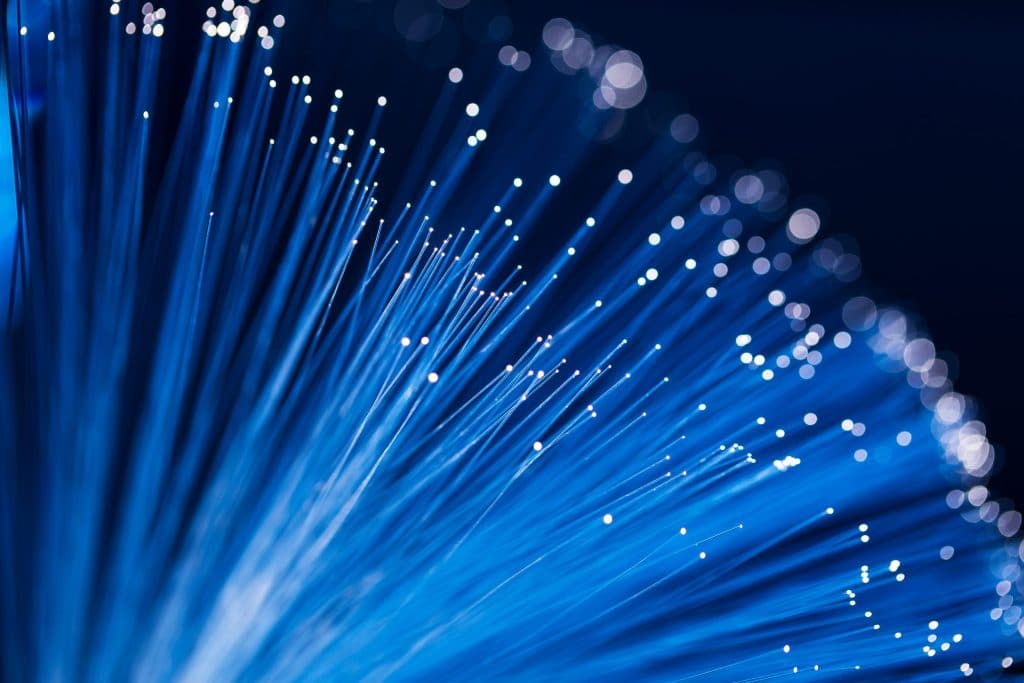 Not every organization starts at the same point when it comes to responsible data. It is good to determine approximately where your organization stands and what ambition it has. That makes it easier to make choices.
Base – Responsible data is not (yet) a spearhead of your organization. Responsibilities are not (yet) clearly assigned and the policy on this is still in its infancy. No more than a few pilots have been done. There is a need to start with responsible data, but not all colleagues are convinced yet.
Advanced – Your organization has already gained some experience with responsible data projects. Certain groups of people in your organization are curious and enthusiastic, but not everyone is familiar with them yet. It is time to bring this loose knowledge and experience together, to structure it and anchor it in policy and to integrate it more closely, so that a professionalisation step is possible.
Excellent – Responsible data is in the genes of your organization and is an important spearhead. A high ambition and a clear policy have been drawn up. This policy is carried from shop floor to management. Your organization has gained a relatively large amount of knowledge and experience in responsible data projects. That is why your organization can position itself as a leader and contribute to the development of the ethical tech market. Among other things, by participating in the public debate. Others often come to you for good examples or advice. Continuous improvement is required to remain a leader.
At each of these starting points you can work top-down (based on vision, strategy and policy) and bottom-up (based on projects and solutions). Ideally, you bring both movements together and reinforce each other.
In the coalition agreement in 2018, the municipality of Amsterdam expressed the ambition to work according to the Tada principles. In 2021 they were the first public party in the Netherlands to launch a data strategy (in Dutch) based on this. In order to achieve this, many employees have participated in workshops and pilots in the years in between. As a result, awareness increased, dilemmas and solutions from practice came to the fore and support for a data-aware municipality arose. De Volksbank also has drawn up one vision on responsible data (in Dutch). And the central government has made a toolbox (in Dutch) with all kinds of tools for ethical innovation.
Read more
The 25th edition of Medical Data & Pizza reflected the ...

At the Prevention & Health workshop, experts from the public and private ...

The Metropolis of Tomorrow requires bold choices and breakthroughs. The 'Look differently, ...