Future-proof your business using these circular strategies
Circular business models are selling like hot cakes in the form of refurbished smartphones, shared cars and leased furniture. Does your company also want to prevent the waste of raw materials, embrace the reuse of valuable materials and give existing products a second life? Then there is a wide choice of circular strategies.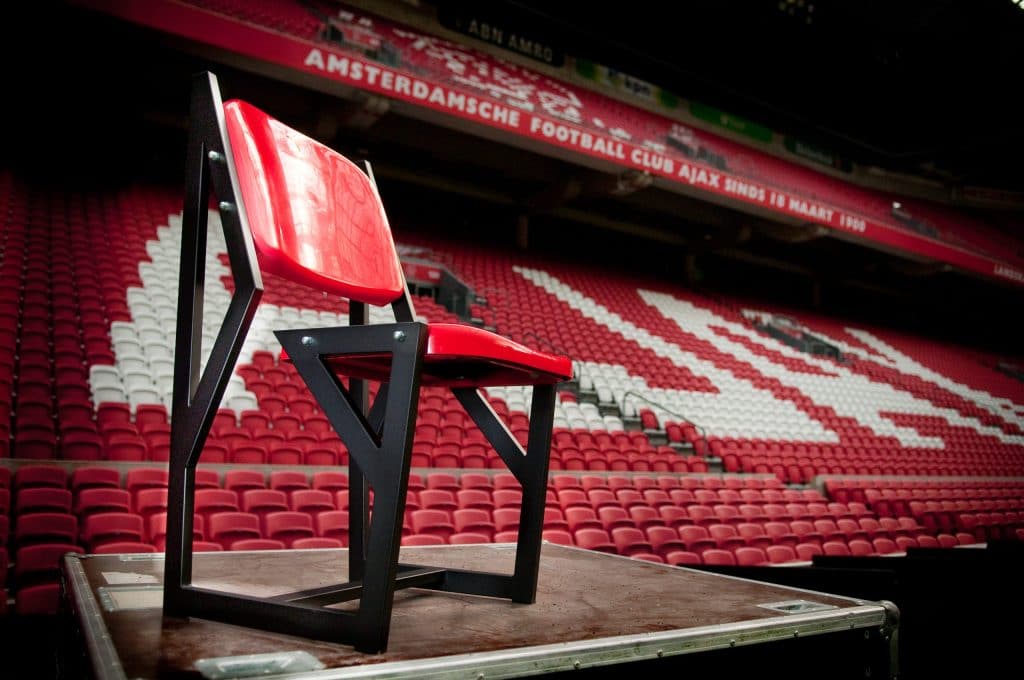 Chair designed by Studio Hamerhaai – Photo by André Ronchetti
Participating in the circular economy is not just good for people and planet. It also makes your company future-proof. Just look at the dependence on raw materials and supply routes that have risen enormously in price due to the corona pandemic. Circular strategies bring new opportunities for companies and organisations.
Consumers are increasingly demanding sustainable products and services. Not a single 8 o'clock news broadcast goes by without a segment on sustainability. And young talent want to work for sustainable, circular companies that suit their young 'climate generation.' All of these scenarios are taking place while the Netherlands strives to reduce emissions and raw materials by more than 50% in 2030 and be fully climate-neutral and circular by 2050.
Circular entrepreneurship is becoming the norm. For entrepreneurs, this offers opportunities and challenges. But, for many, there is the question: How does one go about doing circualr business?
Circular strategies
According to Inge Oskam, a lecturer on circular design and entrepreneurship at the Hogeschool van Amsterdam (HvA), the circular transition requires entrepreneurs to change their view of waste. That starts with examining what 'waste' means for your product or materials.
'In a circular economy, we want to prevent waste and pollution,' Oskam says. 'Primary raw materials are running out and 60% of CO2 emissions can be attributed to materials use. The scarcity of raw materials that arises also makes these materials very expensive, which puts a strain on the operating results.' Five common strategies lead to circular business models: Circular resources: apply bio-based or fully recyclable materials and use renewable energy.
Raw material recovery: recover and reuse usable raw materials from end-of-life products or by-products.
Life-cycle extension: extend the  functional life cycle of a product through repair, upgrades,and  resale.
Sharing platforms: enablea more intensive use of products through shared use/access or ownership.
Product as a Service (PaaS): no product sales, but offer access to  a product and retain ownership to achieve a closed loop.
Product as a Service (PaaS): no product sales, but offer access to a product and retain ownership to achieve a closed loop.
The value of a residual material
Recognising the value of residual material is profitable. 'How we can reuse it for other products and purposes?' says Oskam. 'At the HvA, for example, we work on repurposing business models, investigating how value can be retained or even increased. For example, we make designer chairs from old plastic ArenA chairs and new interior products from waste wood. Ahrend and Bugaboo do similar things with materials from their old office furniture and surplus spare parts from prams, respectively'.
This delivers ecological value since you do not need new raw materials. Like economic value, you bring a new, attractive product to the market. You can even appeal to a new target group with it. Oskam says, 'The new design chairs, made from old ArenA chairs, even had great emotional value for the new owners.' Sharing insight about the origin of the product can make the business case even more interesting.
Arjan Hassing, the circular innovation strategist at the Municipality of Amsterdam, is seeing more organisations applying their residual materials intelligently in new products. For example, Auping's circular mattresses are made of recyclable polyester and steel from old mattresses. They have recorded information and the origin of the materials in a Circularity Passport.
In addition to using circular materials, companies can design products with modularity in mind. 'That goes to the heart of the raw materials problem,' Hassing says. 'A good example is the Gerrard Street headphones, which offer a lifetime warranty. If something breaks, you don't have to throw away the headphones, rather, they will replace the broken part for free. Damaged parts are then repaired or reused. Consider the demountable construction of a building, such as the Circl building of ABN on the Zuidas, also known as 'design for disassembly.' As soon as the building loses its function, it can be used again in its entirety.'
Extending a product's life cycle
In circular business models that revolve around extending the life cycle, the product is returned to a manufacturer or retailer after a certain number of years, and then it is reused. This might happen when a company buys products, such as office furniture, from the manufacturer, but with the agreement that there is a residual value, which is
paid out by the manufacturer when the product is returned.
Some companies, known as 'gap exploiters, make this their entire business, says Oskam. 'Think of companies that take back discarded products from various manufacturers in order to offer them refurbished. You see this happening particularly with smartphones, laptops, and equipment, where you can tell in time when they are about to break down. I expect that in the future we will see companies that specialise in managing materials, that think about the life cycle of the material and the multiple applications within it. They will lease their materials, so to speak, to producers with whom they will enter into a partnership.'
Sharing platforms and PaaS: from ownership to use
Sharing platforms and PaaS are common circular strategies, Oskam says. 'Think of Peerby and LENA, that respectively rent or lend items and clothing, from and through involved users (peer-to-peer marketplaces). Examples of PaaS are 'Light as a Service' from Philips, which sells the light, not the lamp; MUD Jeans, for leasing jeans and a repair service; and M-Use® from Mitsubishi, which charges for the use of lifts instead of traditional purchase and maintenance subscriptions.'
This article is an initiative of Amsterdam University of Applied Sciences | City of Amsterdam | Amsterdam Economic Board | Amsterdam Smart City | Metabolic | Province of Noord-Holland. Together we are working to accelerate the circular economy in the Amsterdam Metropolitan Area, sharing practical stories for and about entrepreneurs and businesses. We invite everybody to join the discussion on amsterdamsmartcity.com.
Chair designed by Studio Hamerhaai – Photo by André Ronchetti
More information
Contact us
Share
Read more
Looking back, saying goodbye and looking ahead were all part of the ...

The Amsterdam region has a tremendous amount of Life Sciences & Health ...

What specific outcomes do your efforts yield? That's a question we'...