Join us at our next Medical Data + Pizza meetup to learn more about AI and data innovation in healthcare.
Programme
The programme will be announced later.
More information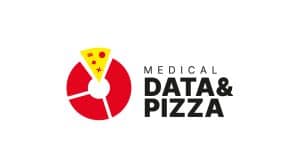 At each Medical Data + Pizza meetup, we discuss interesting projects, papers and the latest developments in medical data science. This is where physicians and data scientists meet. It's a great opportunity to learn, meet like-minded healthcare professionals, researchers and data scientists, get feedback on your own projects and have fun.
These meetups have been successful for several years. Go to Medical Data + Pizza meetups to read more about these events and find reports on previous editions.
The Right Data Right Now consortium supports these meetings, along with Amsterdam UMC, OLVG, Vrije Universiteit, Pacmed, Amsterdam Economic Board, Smart Health Amsterdam and others.
Where and when?
Amsterdam Economic Board

21 Nov 2023
Contact us
Share
Events