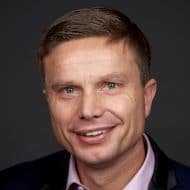 Focus: Growing TOMAS in number of users and regional exposure
Arjen has a business development background in the recruitment industry, creative industry, software industry and government. How can we increase our market share, which segment deserves growth and why? These are the first things he thinks about when starting a new project.
He wants to make TOMAS even more relevant for (HR) professionals within the business community, government and educators who want to get the right people with the right skills in the right place. Arjen does this by actively listening to the wishes of those involved and by making use of their knowledge, expertise and input. Together he wants to combat the mismatch in the labor market.
"Success is often determined by a combination of a can-do mentality, the right skills and energy."